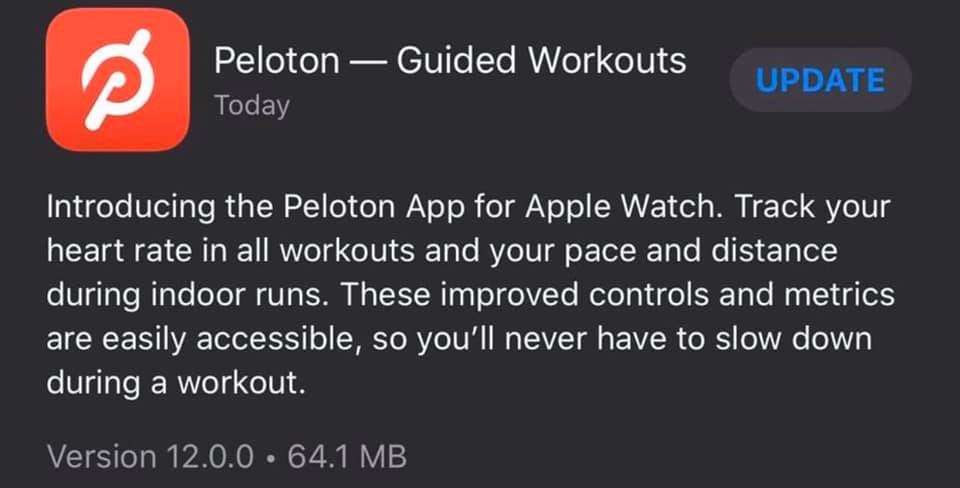 Earlier today, I got an update notification for a new version of the Peloton App on my Apple iPhone. The latest version (12.0.0) now includes a Peloton App for the Apple Watch. This new Watch App allows you to track Pace, Distance, and Heart Rate from the Apple Watch while you do your workouts from the Peloton App. It will monitor your heart rate in all workouts and your pace and distance during indoor runs.
Now to be clear, this new feature does not provide Heart Rate, Pace, or Distance to those working out from the Peloton Bike or Peloton Tread. It's designed for those using the Peloton App to complete a workout. Heart Rate on the Peloton Bike and Peloton Tread still require that you utilize an ANT based Heart Rate monitor like a Scosche or a Garmin Watch that will transmit your Heart Rate to the Peloton Bike or Peloton Tread. Apple Watch does not support broadcasting over the ANT protocol.
While I wish I could transmit my Heart Rate from my Apple Watch while using the Peloton Bike or Peloton Tread, I am excited to utilize the new Peloton Apple Watch App. I travel periodically for work, and during certain times of the year, it can be several weeks within a given month where I am away from my Peloton Bike and Peloton Tread. One of the challenges I have had is being able to keep my actual running distances and overall activity count captured within the Peloton platform. This is important if you join in on the Peloton Challenges or challenges across the various Facebook groups.
The new feature will now allow me to travel and still capture my Heart Rate for all workouts. If you're tracking calories burned, you will now get more accurate calorie counts when the heart rate data is captured. For running classes, the new App will now capture pace and distance in addition to Heart Rate. This will be helpful for me as I am currently training for the NYC Half-Marathon, and my plan has target miles and pace each week. Now I can track my data all within the Peloton environment.
To install the Apple Watch App requires that you upgrade to the latest version of the Peloton App. Once you have the new Peloton App installed, the software will walk you through the process of installing the App on your Apple Watch. As you go through the setup process, it will allow you to make adjustments to the Apple Privacy settings allowing the Peloton app to track your movement from the Apple Watch.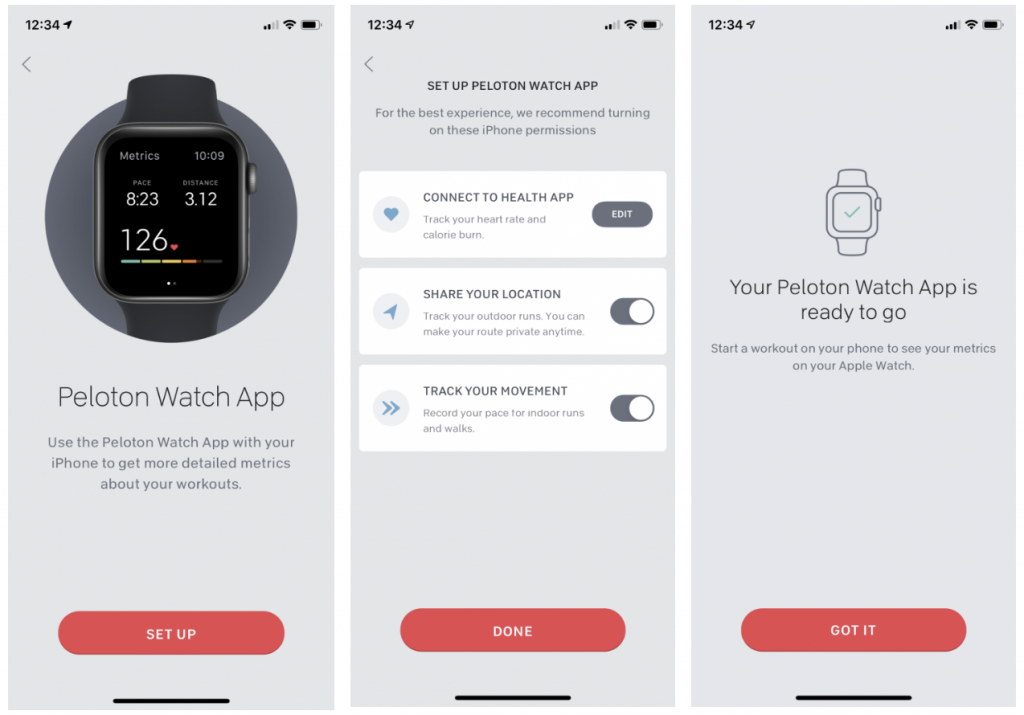 I will be traveling next week and will have the opportunity to give the new Peloton Apple Watch App a good test. I will update this post with additional details that I discover through my use of the App.
Feel free to reach out if you have any questions via the Contact link above or follow me on the leaderboard! #NeverStop!