The local news channel reported there has been a rash of phone scams coming recently. In the latest round of scams the callers are posing as an officer or employee. The scammers are spoofing the actual NCPD phone numbers so at first glance it would appear valid.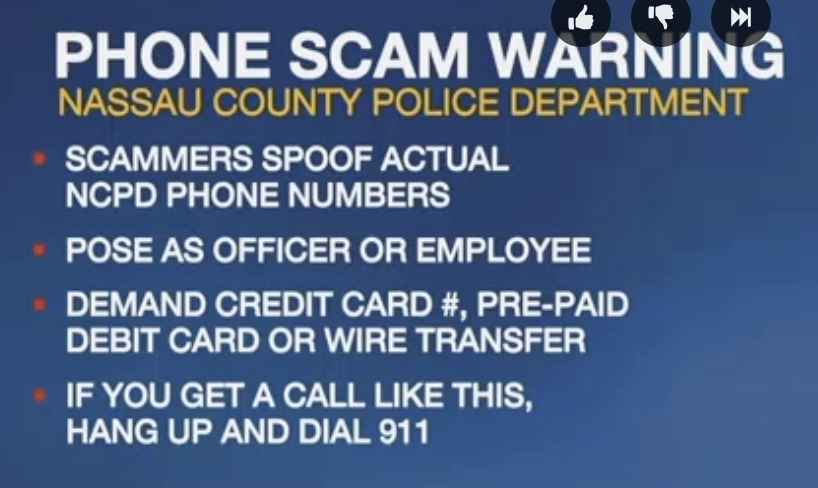 They are demanding credit card numbers, pre-paid debit card, or a wire transfer to resolve an outstanding warrant. The NCPD police department has recommenced that if you get a call like this, hang up and dial 911. They will never ask you for your credit card or money over the phone.
Be careful, there seems to be an increase in activity and level of complexity as they attempt to find a way to extract money from you.