Peloton recently sent an email about plans for an upcoming subscription price increase. In that announcement, they referenced the increased benefits across the products available under the subscription. For example, elements like additional languages, increased fitness disciplines and class types, more instructors and classes produced, and other aspects like artist series.
I won't disagree that we have received a lot of value from the platform's subscription. I am sure some will complain and may even leave Peloton, but I think the majority of the individuals will maintain their subscriptions as the cost per workout is relatively cheap compared to other options. This move should help Peloton improve its current financial issues and allow them to reduce the price of the Bikes and Treads. It's critical to add subscribers to the platform for their continued growth in a subscription-dependent business.
These efforts, unfortunately, won't help return Peloton to its pre-covid hype and marketing power it had. Based on my experience being a Peloton member since late 2016, the main thing that made Peloton a huge success was not the equipment, instructors, classes, or even the subscription cost; it was the Peloton Studio and the social engagement around the studio experience which made it a fitness and social destination event.
The Pelton studio was the main factor in helping fuel tons of social media posts. These social media posts created excitement and desire for others to join in person or from home for fear of missing out on all the fun and excitement that people had in and outside the fitness classes. This was not obvious to me at first, but it became a significant part of my experience over time.
During the early day of my Peloton membership, I would join the Peloton classes from my bike at home and start noticing some regulars in the background amongst a steady range of new faces. After a class, everyone would go out to the lounge area to take group photos and photos with the instructors. It was such a huge social event that would generate hundreds of social media posts. These posts expressed the excitement of working out on the Peloton platform with your favorite instructor and created that fear of missing out, even if you never went to the studio, you still wanted to be part of the ride/run.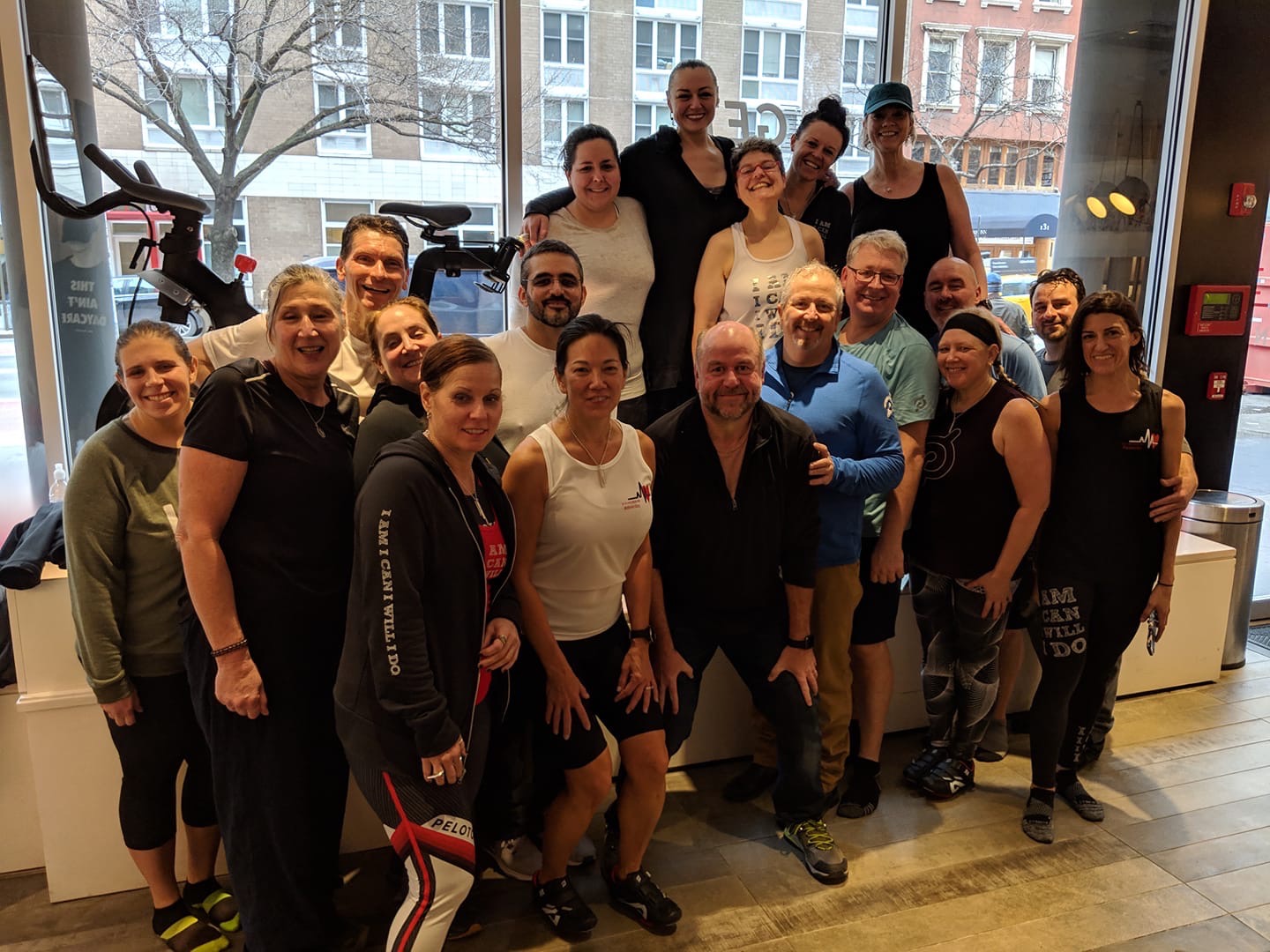 To be clear, I am not saying that everyone will go to the NYC studio, but the fact that you can, that you see people going, you see all the social media posts, combined with all the social events that happened outside of the Peloton studio classes helped to build a fantastic community of friends within the social media platforms, and in person.
I still stay in touch with so many people I meet through the Peloton platform. We, to this day, still meet up for summer parties and other random meetups when we are in each other's neighborhoods. However, the chatter on social media has definitely slowed down significantly since the studio had to close due to Covid. This has caused Peloton to no longer be the main focal point across our social networks.
Peloton's success was due to the social and networking elements from a common interest in fitness. Peloton was a meetup destination that brought people together, and those events were blasted all across social media, driving others to be interested in the platform. For Peloton to succeed, it needs to reopen the studio and return Peloton to a fitness destination and event experience.
Peloton, please reopen the NYC Studio as soon as possible.