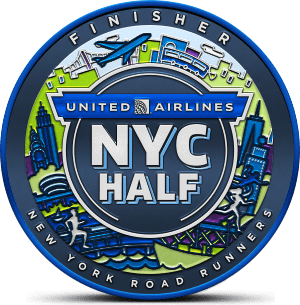 So here I am, the winner of guaranteed entry to the NYC Half-Marathon as part of the New York Road Runner lottery system. My luck at winning lotteries has historically been a situation where I never win. So, of course, I was shocked when I got the email that I was selected to run.
Having just come off my first half-marathon at the Rock n Roll Marathon Series in Las Vegas in November, my desire to beat my previous time is still strong. My preparation for the Las Vegas event was a challenge as I spent a good portion of September traveling for work. Also, I had done some challenging running classes on the Peloton tread and pulled a calf muscle. It took several weeks for the muscles to heal, and felt comfortable with running. Unfortunately, by the time I felt comfortable getting back into training, the Las Vegas event was upon me.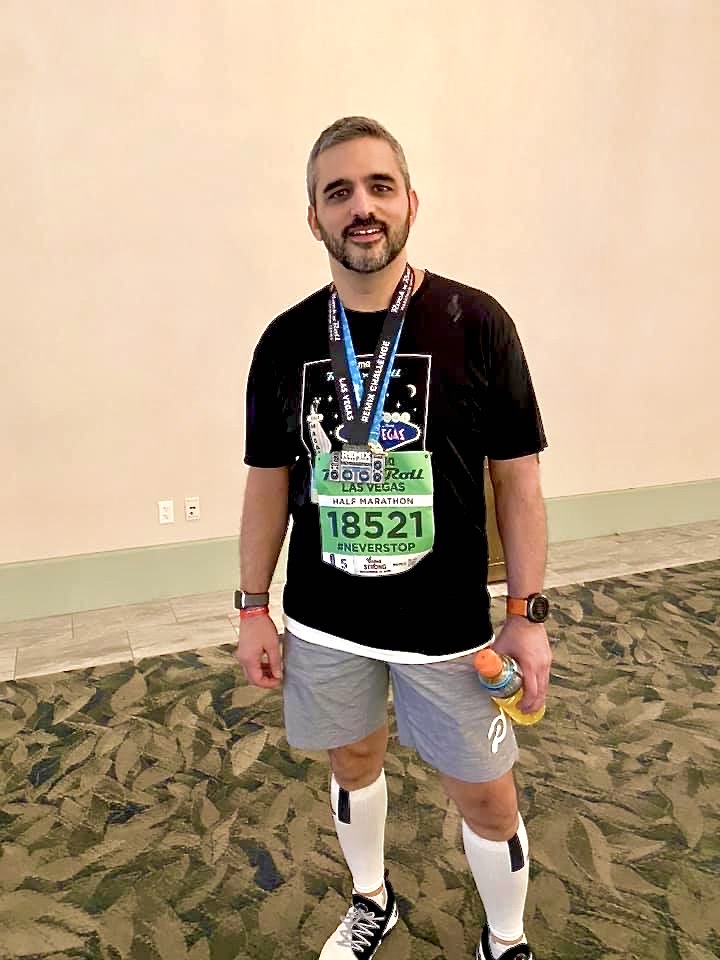 I knew I was not fully ready for the Las Vegas event, so I planned to stay at a base pace and focus on making it through the entire race. I held up reasonably well, keeping control of my heart rate and the legs while not fast were doing their job keeping me moving.
That is until I got to mile 10. At that point, after holding a steady pace for almost an hour and forty-five minutes, my legs began to fatigue and started to feel like I was wearing cement shoes! I decided to give the legs a few minutes of relief and attempt to walk for a few minutes. Trying to get my legs back up to speed was a tough challenge. I made it, but it was far from my initially planned time goal.
In preparation for improving my time and overall ability to run the half without fatiguing, I started to explore various training plans. I came across the Hanson Marathon Method, which focuses on cumulative fatigue. This approach of blending in Heart Rate Zone 2 work, Strength, Threshold training, and HIIT training has helped me grow on the bike, so this feels like a natural fit.
After reading through the Hanson Marathon Method I quickly jumped over to Luke Humphrey's website and calculated my training paces based on my desired target pace. I have gone through the Hanson method and build out my training plan (At the bottom of this post) based on the training paces. I went a bit aggressive with my target race time so that I may make adjustments to this, but at least its a start. Since the weather has turned cold, I will be doing most of my runs indoors on the Peloton Tread, unless the weather is nice out for the day. Wish me luck!!! Catch you on the leaderboard! Feel free to contact me if you want to discuss training on the Peloton Bike and Tread.