In response to the Consumer Product Safety Commission's feedback to recent events, Peloton has moved forward and added increased security and safety to the Peloton Tread with the new "Tread Lock" feature.
Treadmill accidents are not new; over the years, companies like Vision Fitness, ICON Health & Fitness, Horizon Fitness, and many others have had various recalls due to incidents and injuries resulting from their treadmills. On average, there have been over 22,000 treadmill-related injuries treated at U.S. emergency rooms each year.
Covid caused a rapid movement of individuals bringing fitness equipment into their homes and may have contributed to the increase in injuries. Like most equipment, a treadmill requires thinking about the risks and building best practices within the house. When thinking about ways to reduce risk, you also need to consider the care and maintenance of the treadmill, much like you handle the wear and tear on a car.
With the new Tread Lock feature, the base, which is the most critical part of a treadmill, remains disabled until a passcode is entered. This is an important safety feature, preventing small children from accidentally enabling the belt by touching the incline or speed knob. In addition, the Tread will now stop if it detects the belt is running but does not sense someone on the treadmill. The Tread will also auto-lock after 45 seconds of inactivity.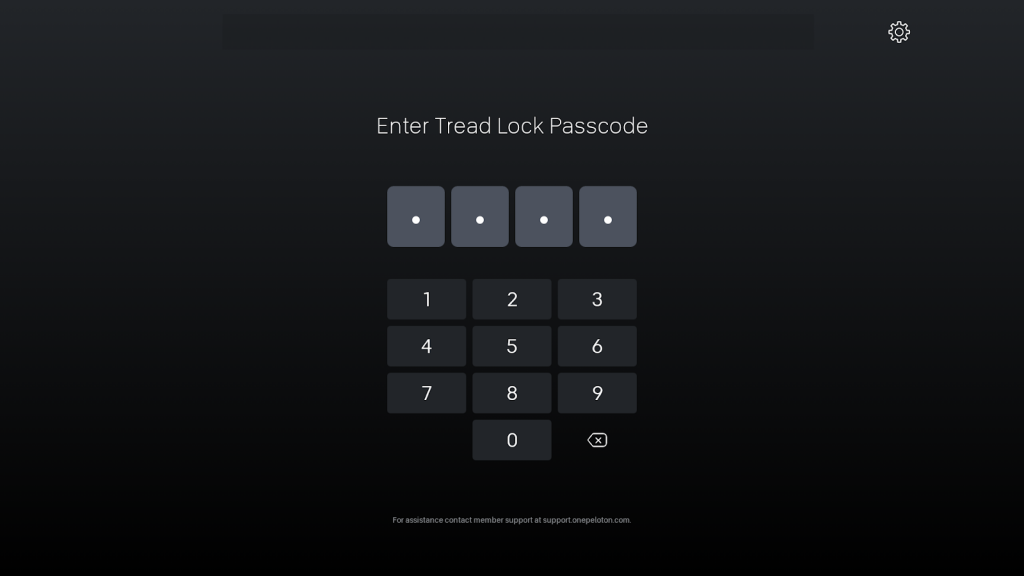 While it takes an extra moment to get the Tread started, the feature is well worth it for the added safety, especially with small children and pets. The only area where Peloton may have to make some tweaks is when previewing a class. I have had it auto-lock on me 45 seconds into the preview as I had not touched the screen. I am sure Peloton is working on additional thoughts and improvements to increase safety and reduce friction for the users.